Aleksandrovsky historical-literary museum "A.P. Chekhov and Sakhalin"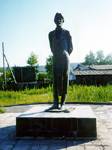 Telephone : (424340) 7-1245
Address: 694420, Sakhalin Oblast, Aleksandrovsk-Sahalinsky, Chekhov's street, 19
Travel: By train Youshno-Sakhalinsk - Timovskoe, then by bus 503 "Tymovskoe - Aleksandrovsk"
Hours : Daily from 9.00 to 17.00, except on Monday, Tuesday and the last day of each month
Attention : only by prior arrangement
E-mail : tgm_chek@mail.ru
Observances and annual events :
Established - 06.12.1896
opening date-23.09.1990
July 23-Day Chekhov's arrival on Sakhalin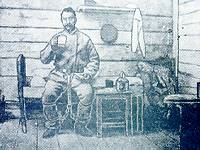 Description :
The first museum was opened in Sakhalin 6.XII.1896 forces with hard labour-management relations. This continues the tradition. Much attention is paid Museum of Ethnology nationalities living in Sakhalin (Evenki, Nivkhs, ulta, etc.). Because the Sakhalin-seat hard, very hard, and the most neglected. The museum collections reflect the history, life and life with hard labour. Great importance had a visit on Sakhalin in the summer of 1890 by Anton Chekhov, his work here, a census of the entire population of Sakhalin and writing the book Sakhalin Island. "
Building Museum is typical sample Siberian wooden architecture.
Major tours :
A.P. Chekhov and Sakhalin. What did call him?
The history of my province from antiquity to the present day
The museum universal education for children
Key officials :
Head : Miromanov Temur G.,
tel. 8-42434-43005
Manager of Division of funds : Boyakova Svetlana Maksimovna, tel. (424340) 7-1245
Manager of Division : Mineeva Natalia, tel. (424340) 7-1245
Manager of Division : Kamaeva Love Illarionovna, tel. (424340) 7-1245
Telephone of Management :
(424340) 7-1245, Fax : (424340) 7-1245
Address of Management :
694,420, Sakhalin Oblast, Aleksandrovsk-Sahalinsky, LTD, 19
Budget Status : Municipal
Lawful Form : non-profit institution
Type of organization : Culture, research
Classification organization :
Historical, Literal, or Personal Memorial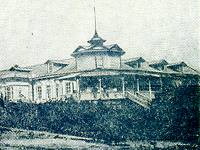 Area organizations :
exhibition area is 325m2
temporary exhibitions 140m2
depository 64m2 <
Park's Area 1,2 hectare
Number of employees : 11, including 5 academic
The average number of visitors per year : 6500